Guest post by Josh Hill Plastic is a problem; it has penetrated every corner of the globe: the depths of the ocean and even arctic ice. But now we face a new threat, often invisible to the naked eye -- a form of plastic that is in our drinking water, the dirt we walk on and even the air we breathe! I am talking about microplastics, tiny fragments of plastic that pollute the environment. But, where do they come from? Why are they a problem? And what can we do about them?
These days, many health practitioners and healthy lifestyle advocates are praising the benefits of a plant-based diet. As the famous quote from Michael Pollan, author of The Omnivore's Dilemma, wrote, "Eat food. Not too much. Mostly plants." He also noted that "You are what you eat eats." This simple statement, highlighting the connection between human health and the consumption of animal products, essentially recognizes that when we eat meat products, we are also consuming what those animals consume. This fact, coupled with the sad state of animal husbandry practices in the United States and other countries whose commercial operations received a failing grade in the Animal Protection Index from the global organization, World Animal Protection, suggests that consumption of animal products can carry serious health risks. But does it mean that diets that are meat-heavy are inherently bad for you? We explored some of the science-backed evidence to find out.
Guest post by Leon Collier
We all move fast in a high-speed carousel and with that haste, we forget that one of our vital necessities is to feed ourselves.
Even if we can't change the way we work at the moment, we can use a few tricks when we don't have the time to cook a lavish meal.
It seems that we have no choice but to identify quick and effective ways to integrate healthy eating habits into the busy daily schedule. You'll discover it in our recommendations, and along the way, you'll also find ingenious solutions that can work for you.
1. Cook during the weekend!
Cooking over the weekend can be one of those relaxing activities that bring the whole family together around one goal. In addition, their help will save your precious time. One easy thing you can do is to prepare steamed or baked goodies that you can then distribute in three separate boxes. You can take them with you for three consecutive lunches during the week.
Meanwhile, prepare a large portion of creamy soup: use mushrooms, broccoli, carrots and zucchini, beets, and whatever other vegetables you like to ensure delicious dinners in the coming days.
When you have finished the lunch pans ready for the weekend, make quick and easy choices. For example, a pita with spicy meat, salad, and dressing of fresh cottage cheese with skimmed cream and mustard.
Try to make your weekend cooking activity as fun as possible and don't forget to rest.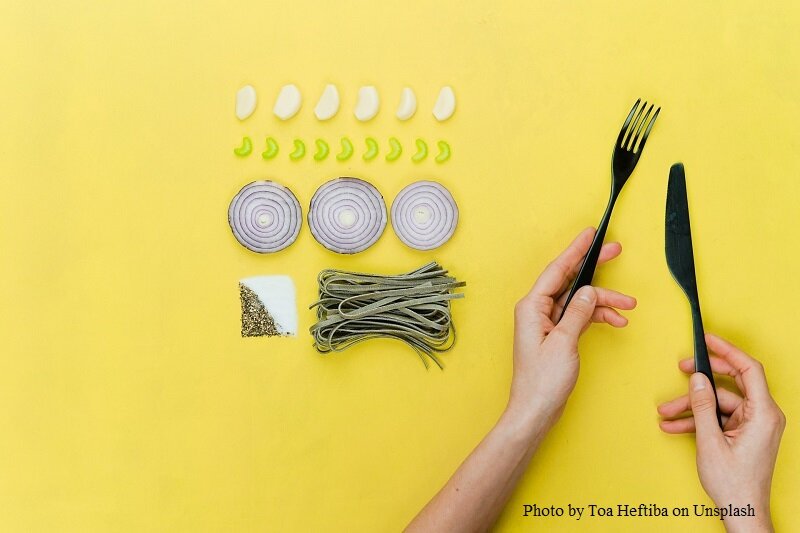 2. Arrange salads and snacks in separate containers
If you want to have quick access to various ingredients and dishes, organize them as you buy them so that it will be easy for you to take them out of the fridge.
Right after you buy vegetables and fruits, wash them and organize them in containers for each day of the week. Salad cabbage, for example, should be chopped in advance.
Let's suppose you have prepared everything for dinner but you have half a portion of ingredients left; you shouldn't throw them away because it would be a waste.
Put them in a pot and snack on them the next day. Otherwise, you can heat them and reuse them for your next dinner—maybe in a different and more interesting way.
3. Drink a green smoothie every day
Green smoothies are full of nutrients and antioxidants and you can keep them handy for the entire day if you put them in an airtight bottle.
One of the simplest recipes for a green smoothie is the following: a handful of fresh parsley, half a banana (the other half may be useful for your next smoothie), 1 grapefruit, 1 kiwi, and 250 ml of water.
The interesting part of these smoothies is that they can contain a huge amount of calories, which means more energy for the rest of the day. If you are not a breakfast lover then this can become your quick and healthy morning meal.
Healthy eating is not difficult and does not have to consume a large chunk of your time every day if you are doing it the right way.
4. What do you do when you have nothing ready after you get home?
1st option:
Make a large salad of fresh vegetables. The salad greens should have been previously washed and cleaned. Just add a few pieces of cheese and spices on top.
2nd option:
Unwrap a box of fresh skimmed cheese, mix it with various herbs and spices and fill two halves of red bell pepper with it. This quickly prepared meal is both sophisticated and appetizing.
3rd option:
Throw some frozen vegetables in the pan, cover and leave them on low heat for 10 minutes while you take a shower. Come back, season them with herbs and a drop of olive oil and serve them with smoked fish or some low fat, dried pemmican.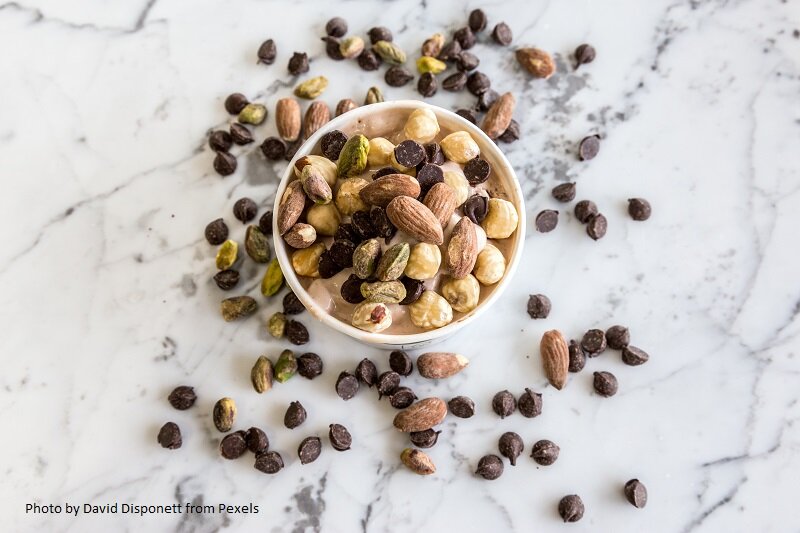 5. Healthy snacks from the store & healthy reserve from the bag
It's a matter of habit but always try to have something in your bag for unforeseen cases when you're hungry. A box of raw almonds and nuts, raisins, or other candied fruits can withstand any kind of temperature and is also very nutritious.
Another option is digestive biscuits (preferably without sugar), crackers, vegan biscuits or rice cakes — the ones that are without chocolate, but are salted are best to prevent you from becoming even hungrier after snacking on them. Some brands on the market offer a wide range of products without additives and added sugar, which can be a great option for a healthy snack.
6. Stick to the recipes you know and love!
Trying new recipes is thrilling and fun most of the time. When you are very hungry and you want to prepare something as fast as possible, however it may not be wise to freestyle and cook something new. Maybe you discover that the new recipe is not at all to your taste and you may end up ordering fast food.
Stick to the recipes you already know and like!
Don't be afraid of some prepackaged products or canned food. Some of the companies offering these products help us not to waste time cutting vegetables.
Also, if we look carefully at the ingredients of some cans and jars, we will see that many are very "clean" with low sodium, including sardines, some canned tuna, baked peppers, beans, and pickles.
7. Order your meals, but no more than twice a week
As it concerns saving time, this method could be one of the best because while you wait for your order to be delivered you can do the things that prevent you from cooking your food.
Although you may be tempted to ask for foods such as pizza, pasta or burgers, you should know that there are many other options from vegetarian food, meat chunks cooked in tandoor-dishes, or many other atypical recipes that you might not normally think to try.
So, the next time you think about ordering, try to choose something different than you normally do; you might surprise yourself!
Bon appetit!
Leon Collier is a college paper writer and blogger from the UK, who loves to write about everything: pop-culture, history, travel, self-development, education, marketing. When not writing, you can find him behind a book or playing tabletop games with his friends. Follow him on Twitter @LeonCollier12
Guest post by Imogen Clarke With every new year comes new resolutions, and as we say a very happy goodbye to the tumultuous 2020, it's time to set some new goals for the future. So, this new year, why not include some sustainable goals for the year to better the environment and your life?
Guest post by Jeffery Thompson When you think of sustainable fabric, do you think of hemp? Maybe you should, as it demands fewer natural resources to grow, is durable, and is more resilient than cotton. We have been using hemp for hundreds of years to produce strong fabric in large quantities. During the 'Age of Discovery,' the explorers used hemp canvas for the sails of ships. These same sails had led men to new territories. We were openly using hemp then without prejudice. However, in 1970, the Controlled Substance Act arrived and penalized the cultivation and sales of hemp because it belonged to the family of cannabis, a Schedule 1 controlled substance. But now, the situation is changing. Hemp has a chance to win its glory back from cotton because more and more states are legalizing and decriminalizing the cultivation of cannabis. When it comes to fabrics, it's still true that cotton is the king, as it is a widely used raw material. However, many people are second-guessing its efficacy as fabric due to its environmental impacts. On the other hand, hemp is attracting the same environmentalists by being a sustainable fabric.
Guest post by Sheryl Wright Solar Panels are All the Rage With the growing global popularity and necessity for green and sustainable energy, there is no doubt that you have seen solar panels on houses and buildings in your local area and beyond. Solar panels have become even more popular in the last few years, and many people may wonder why. You may have heard that solar panels can lower your energy bills and that they are good for the planet, but you may wonder if they are right for you and your home. In this article, you will find some helpful information that will enable you to make a decision about whether or not you should invest in solar energy.
Guest post by Rene Thorne Waste disposal makes the top list of expenses in many business setups, regardless of the field. However, this aspect is rarely talked about because it doesn't seem like a big deal, at least from the outside. But if you take a keen look at the costs incurred by companies during waste removal, you'll realize that this expense may sometimes contribute to the financial constraints faced by various businesses.
Guest post and infographic by Ben Creamer By its very nature, apartment living is an eco-friendlier way to live than many other modern lifestyles. This is because while living in your apartment, the odds are that you are located in an urban center. Living in an urban center means that you're close by many things and don't need to use as many resources as your other modern lifestyle counterparts do. However, there are still many ways to make your apartment even more environmentally sustainable. And great news for you: many of them are relatively simple. Reducing your ecological footprint and having a greater positive impact on the world around you can be a matter of making just a few minor changes!
Guest post by Tanya Bure Eczema is an extremely common skin condition nowadays. Its usual symptoms are irritation, dry skin, and inflammation. Most people suffer from it during childhood and their teenage years and simply "overgrow" it at some point. Sometimes, though, this condition may accompany a person throughout life, causing a lot of physical and psychological suffering.
Guest post by Samantha Higgins Every entrepreneur looks to spend as little as possible for the running of their business. Going green has been hailed as one of the best ways to cut business expenses significantly. However, some business owners do not yet understand what "going green" involves and are still wallowing in a sea of unnecessary costs. Don't worry if that sounds like you because today, we'll show you five ways to save money while you are trying to go green.
Guest post by Bernita Fregoso We all know that paper tissues are produced from trees. This means that to make tissues, thousands of trees are being cut down daily across the world. Moreover, disposable tissues create a huge amount of trash, which is harmful to the environment and a key contributor to global warming. By using reusable tissues, you can help protect nature by reducing deforestation.
Guest post by Chloe Taylor When it comes to new construction development, green building practices have been gaining a lot of traction in recent years. The environmental problems and challenges our planet is currently facing have prompted the need for the integration of sustainable elements into everything from interior design to architecture to construction processes. This has led to the development of numerous green technologies which only continue to evolve.
Guest post by Lillian Connors Plastic is one of the world's most useful materials. In fact, we're interacting with plastic every day. Your phone, computer, appliances, and many other things we use every day are often made of plastic or have plastic components. Plastic is also predominantly used as packaging. The best example is the plastic bags we use to store and carry our items, and these are also among the most numerous forms of everyday consumer plastics in use. But the ease of production, success, and dominance of plastic bags has created a serious environmental problem. Because plastic is non-biodegradable, it doesn't decompose for centuries. Over the years, the accumulation of plastic waste has led to a massive global pile-up that is incredibly difficult to remove. It is estimated that over 6.3 billion tons of plastic waste have been generated since the invention of the material. Plastic waste harms flora and fauna, clogs drainage systems, wastes landfill space, and degrades the environment.
Guest post by Amie Hamilton Houses with large lawns or spacious backyards are the favorite playgrounds of home gardeners. Whether they're new to the hobby or have been a longtime gardener, having such a space is perfect for experimenting with different gardening techniques or planting approaches. These spaces can also be a good area to mount a potting shed. Simply put, a potting shed is a small shed housed within a lawn or backyard. It's ideal for those growing a smaller type of food garden like an herb garden, which is growing in popularity these days, especially with urban gardeners. But aside from housing small potted plants, the potting shed is also used as a storage shed. Over time, the shed may become unruly and disorganized when not properly supervised. It's indeed a beneficial hobby to take care of plants and such, though the upkeep is another issue altogether. If you're a home gardener burdened with the thought of organizing the potting shed, here are a few tips to help you get the job done as efficiently as possible.
Guest post by Tim Allen No matter what you grow or how big (or small) your garden may be, there's a lot of work that needs to be done as winter approaches to keep your plants safe. Weeds need to be plucked, bulbs need to be planted, shrubs and landscaping need to be wrapped up -- you know the routine. But what about your indoor plants?
Guest post by Hazel Bennett Reducing our individual ecological footprint is an important part of addressing the world's environmental problems. Although it is a lofty goal, adopting a zero-waste lifestyle is a great way to increase awareness of how consumption patterns impact the planet. These tips can help you shift your habits and make a difference, even if actually achieving zero waste seems far-fetched.
Globally, the incidence of end-stage diseases that are caused by chronic inflammation are on the rise. Many of the foods that are consumed daily in a typical Western diet, including processed foods, dairy, meat, and/or trans fats, cause chronic inflammation, which lead to life-threatening diseases such as cardiovascular disease, diabetes, asthma and stroke. There is a growing body of clinical evidence that clearly demonstrates that switching to a plant-based diet can greatly reduce your chances of developing one of these end-stage diseases, although this does not mean that you have to give up meat or animal products altogether. In fact, the current landscape of debate on veganism, vegetarianism, and meat-heavy diets is muddied by polemics, making it difficult for the average person to make an informed choice. So what does the science actually say about the effects of plant-based diets on chronic inflammation and its associated diseases?
Guest post by Jaspreet Singh Hemp can serve humanity as a potent tool to protect the environment. Termed a marvel crop, hemp has innate properties to create products that can cohabit with the environment. When the earth is facing grave challenges regarding its ecosystem, hemp can go a long way to help sustain it. While numerous medicinal, industrial, and commercial advantages of hemp have long been common knowledge, the environmental benefits of this plant are now becoming clear as well. If you are exploring options for sustainable growing processes, hemp may be the solution you need. Here are 10 environmental benefits of using hemp plants:
According to the Solid Waste Association of North America, U.S. cities saw a 20% average increase in municipal solid waste and recycling collection from March into April 2020. Increased trash can be attributed partly to spring cleaning, but most of it is due to people consuming more disposable goods made of single-use (or limited use) plastic because of COVID-19, including an increase in the use of PPE such as masks and gloves. Although it's hard to imagine our modern lives without it, plastic has been a major source of waste and a contributor to climate change. There are some promising innovations in plastics recycling and mitigation of plastic waste by government agencies and activist organizations, but ultimately it's up to individuals to do what they can to help solve the problem of plastic waste.
Guest post by Daniel Gray With more and more people paying attention to sustainability, architects and builders have had a renewed focus on the environment in their designs. The result is excellent for consumers, who have the opportunity to live in healthier and more efficient houses, but also for the environment, which sees lower overall impact from the use of sustainable materials and lower energy expenditures. Read on to learn more about how modular construction works and how it can help move the construction industry in a more sustainable direction.